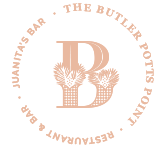 7 Flavours Of Mexico
Head Chef Amber Doig explores her passion for Mexican cuisine by presenting 7 weeks of her favourite regional specialties that inspire her cooking today.
The 7 Flavours of Mexico has wrapped up for 2022. We enjoyed 7 weeks of dining and sipping our way through Mexico with Head Chef Amber Doig. If you'd like to see what we got up to, scroll down to see the journey.
Stay tuned to see what we have installed for 2023.
Discover 7 Regions of Mexico
Join us at The Butler every week, for 7 weeks, to try Amber's exclusive dish inspired by a different Mexican region as well as Agave beverages curated by Bars Manager Jaicob Green Hill and Applejack Group Bars Manager Lachy Sturrock.
Venture on a culinary journey throughout Mexico without having to leave Sydney. Starting in the South of the country, before heading North towards Central Mexico, you will taste and drink your way through 7 different areas in Mexico. Every week the dish and drink will be inspired by a new region with native ingredients and cooking styles influencing the flavours of the dish and drink pairing.
Keep scrolling to find out more about the 7 regions we will be exploring each week and view the exclusive menu of food and beverages.
The Menu
From Carne Asada influenced by The North to Snapper a la Veracruzana from The Gulf and Prawn Aguachile inspired by the North Pacific Coast, your tastebuds will be treated to amazing flavours and dishes curated by The Butler's Head Chef Amber Doig.
The Butler's Bar Manager Jaicob Greenhill and Applejack Group Bars Manager Lachy Sturrock have produced a list of Agave inspired drinks to enjoy each week along side the dishes.
View the full menu and join us over the next 7 weeks for a taste.
Explore the regions

The South – 'SUR'
Campeche, Quintana Roo, Tabasco, Yucatán
The South is home to the greatest biodiversity in Mexico, with natural wealth and beautiful landscapes. The food of this region is influenced by local ingredients and traditions.
Key ingredients used in food and grown locally include chiles, corn, cacoa, banana, plantain and fresh herbs, while corn tortillas are prepared fresh and served with nearly every meal.

The North – 'NORTE'
Baja, Sonora, Chihuahua, Coahuila, Durango, Aguascalientis, Nuevo leon, Tamaulipas, Zacatecas
The North region shares borders with The United States meaning the commercial and cultural influence of the USA is significant. The Northern cuisine has been influenced by other cultures including Lebanese, Jewish and Spanish immigrants.
The cuisine is based around beef, goat and pig meat and dairy. Quesadillas and burritos are two famous dishes from the North, as well as the tradition of barbecue on weekends.

North Pacific Coast – PACIFICO NORTE
Sinaloa, Najarit, Jalisco, Colima
The North Pacific Coast is a beautiful region filled with rustic scenery, beautiful beaches, and tropical forests. The rich cuisine has a focus on fresh seafood and vegetables. Sinola is particularly famous for its aguachile.
This region is home of tequila. Jalisco is one of the only regions it can be produced. The town Tequila lies in this region and is where majority of Tequila is produced.

Central Mexico – CENTRAL
Puebla, Morelos, Tlaxaca, Mexico city, Hidalgo
Home to the Mexican capital Mexico City, this is the most populous region in Mexico.
Tacos are the most popular dish in Mexico City. The cuisines in this region feature dishes such as barbacoa, mixote, tamles and quesadilla. Moles (sauces) are an important element to all dishes, especially for specials occasions.

The Gulf – GOLFO
Tabasco, Veracruz
The Gulf of Mexico is an ocean basin. Most of this region is covered in rainforest and receives significant rain throughout the year. The landscape changes dramatically from beaches, mountain ranges, lagoons, coastline and dunes.
The long coastline supports a large fishing industry most notably oysters, crab, sea bass and red snapper. Cuisine comprises of seafood, corn, bean, squash, vanilla bean and tropical fruits. Cacao and vanilla bean are native to the region as well as banana leaves, corn and chilli peppers.

South Pacific Coast
Oaxaca, Guerrero, Chiapas
The region features unique architecture, archaeological sites, art and music and is a popular tourist destination. The region is mostly known for its moles, tamales and drinks and food deriving from Mezcal. Corn is a staple, particularly corn tortillas as well as black beans and meat. Oaxaca and surrounding regions are the home of Mezcal.
"For everything bad, Mezcal; for everything good, the same"

The Bajio – BAJIO
Michoacan, Guanajuato, San Luis Potosi, Queretaro
The mix of cultures in the region is extremely diverse. Agriculture and mining are the two largest economic factors with the region growing corn, tropical fruits, coffee and sugarcane.
The cuisine is influenced by the indigenous communities, the colonial past and has an Asian influence. It is a fast-growing region with a strong focus on education, health and economic growth.

Discover Amber Doig's
inspiration for her 7 Flavours Menu
Amber showcases her passion for Mexican cuisine by presenting 7 weeks of her favourite regional specialties that inspire her cooking today. We sat down and chatted to Amber about her passion for Mexican food, her past culinary experience with the cuisine, and her inspiration behind the menu. Keep reading to find out more.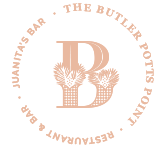 News | We are giving away the chance for one lucky winner and 3 guests to experience an exclusive dinner showcasing all 7 regions, valued at $1,000.
WIN the ultimate 7 Flavours of Mexico Experience at The Butler
Discover all 7 dishes inspired by 7 regions of Mexico in a bespoke degustation style dinner experience, curated by Head Chef Amber Doig and Bar Manager Jaicob Greenhill valued at $1000! Click through to go in the draw.